ATV Adventures and More at Wasatch Mountain State Park
Heber City is less than 10 miles from Wasatch Mountain State Park, an expansive outdoor playground that is home to hiking trails, horseback riding, and many more recreational activities. When you rent one or more of the 4-wheelers from Lofty Peaks Adventures LLC for your visit to the state park, you will have loads of fun with friends and family. Along with being the perfect place to do some off-roading, there are several other events and activities you can enjoy at Wasatch Mountain.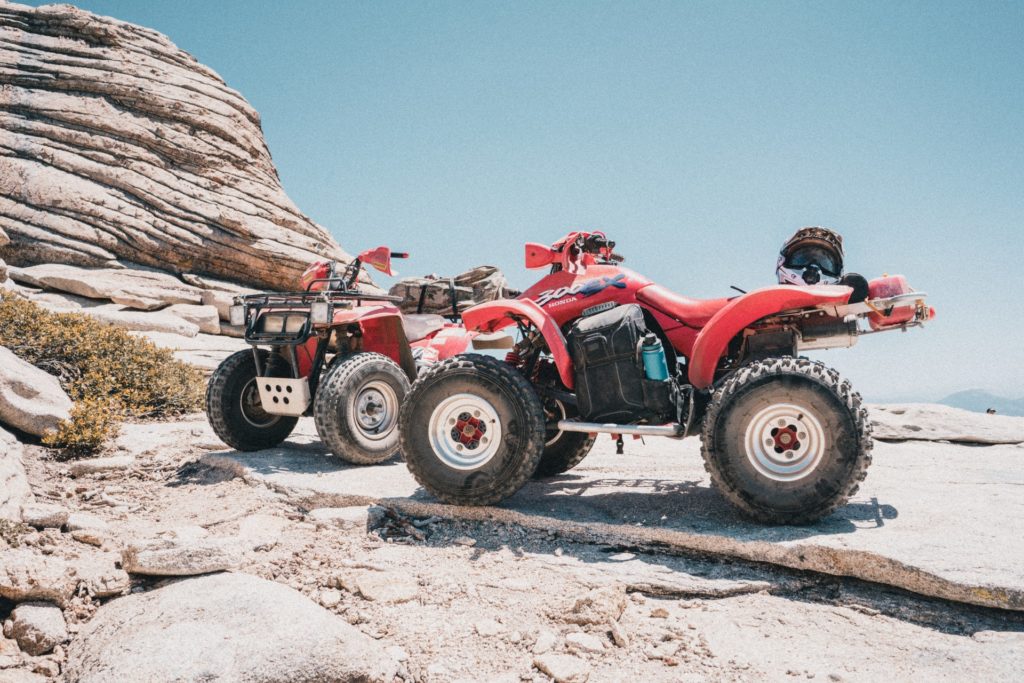 Modern Camping Sites
Wasatch Mountain State Park features several seasonal adventures and recreational activities such as hiking, mountain biking, golfing, and camping. With over 100 camping sites that boast modern restrooms, hot showers, and utility hookups, you can combine camping with daily ATV rides for a vacation you will always remember.
Utah Olympic Park
In 2002, Wasatch Mountain State Park was proud to host the 2002 Olympic Winter Games. The venue remains open to the public to this day, with several year-round activities for locals and visitors to enjoy. After a few days of exploring the mountain on one of our ATV rentals, you can visit this Olympic site and take part in summertime activities such as their annual summer biathlon.
Historic Sightseeing
If you enjoy visiting historic sights, Wasatch Mountain State Park is home to both the Historic Tate Barn and Huber Grove. Tate Barn was built in 1902 by an English immigrant who wanted to establish a dairy farm in the area. It's now an important architectural and agricultural landmark for Heber City. Huber Grove is home to an apple orchard that was planted in the 1890s. It also features the Huber Farmhouse and Creamery.
Reserve Your 4-Wheeler Today
Contact us today at (435) 654-5810 to reserve one or more of our 4-wheeler rentals for your visit to Wasatch Mountain State Park. We serve Heber City and all surrounding areas with our ATV rentals, RZR rentals, and side-by-side rentals. During the winter season, we also rent snowmobiles and provide guided or unguided tours.
Source:
https://stateparks.utah.gov/parks/wasatch-mountain/discover/